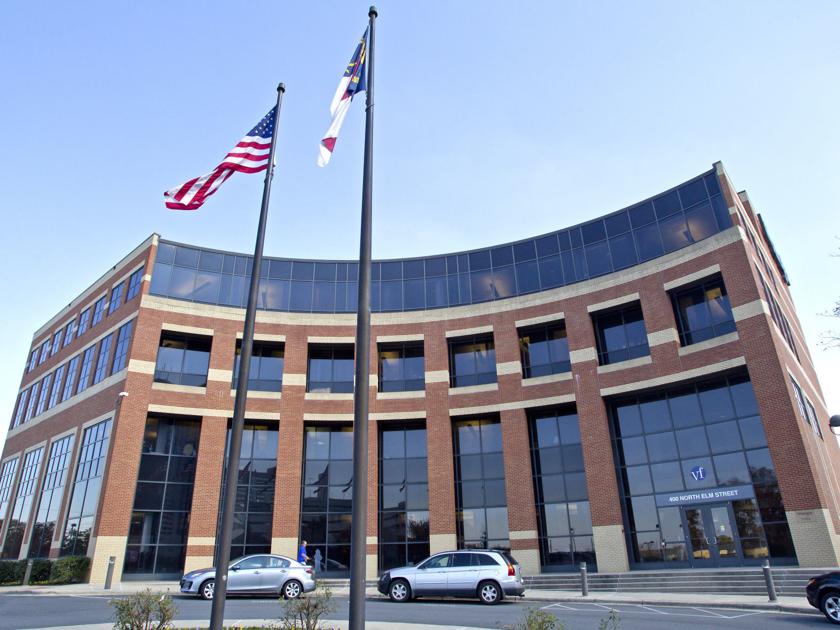 GREENSBORO — VF Corp. announced that Kontoor Brands Inc. is the new name for its jeans company.
VF Corp. temporarily dubbed the company NewCo when it announced in August it would spin off its jeans business and move to Denver, taking its more successful activewear brands with it. They include The North Face, JanSport, Smartwool, Altra and Eagle Creek, among others.
Kontoor — which includes Wrangler, Lee, Rock & Republic brands and VF Outlet business — will remain in Greensboro. The separation is expected to be completed in the first half of 2019.
"This is an exciting next step in our work to establish our jeanswear organization as an independent, publicly traded company," Steve Rendle, VF's chairman, president and CEO said in a release. Rendle said the name is a creative variation of the word 'contour.'
"In choosing a name for the new company, it was important for us to select something that serves as an umbrella for our iconic jeanswear brands and provides us with the opportunity to advance our portfolio in the future," Scott Baxter, who was named CEO of Kontoor Brands, said in the release.
Baxter adds, "The selected name was inspired by the idea of a perfect fit, which speaks to the rich legacy and storied history of our brands. This name establishes a strong foundation for our future growth as a global leader in the denim and apparel categories."
The new company is expected to be a major player in the jeans industry with 23,000 employees.
https://ift.tt/2AWonY3